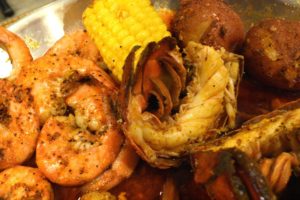 Not a lot of people think of Jacksonville when they are planning a vacation to Florida, but I have lived here for my entire life and loved it. My family recently came to town last weekend, so I clearly had to expose them to the local cuisine. No matter what city you're from, the food is Jacksonville is amazing. If you don't come here for the other attractions, at least come for the food. Once you try the food here, Miami and Tampa will seem like the Bronx when it comes to fine dining. All for an affordable price, as well.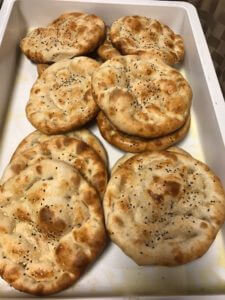 No trip to Florida would be complete without eating some seafood, so J&C Crab should be your first stop upon entering town. Not everyone thinks that they like seafood, but you will never know until you try it. Especially when you're ordering it from a restaurant like J&C Crab, where it's significantly better than eating in an inland city. J&C Crab is located near Jacksonville's Highlands, which is definitely a nicer part of the city. If you eat downtown in any Florida city, the prices and wait times are likely to be extremely high.
The only reprieve most people can find is lower-end restaurants, which is not what you want to look for. Regardless, there are a number of things to do in the Highlands, such as visiting Menlo Park and taking in the scenery or going on a walk to Pelican Pointe. Not a lot of people understand the importance of a restaurant's location, but it's more of a subconscious thing when you mentally appraise a restaurant as you're passing by. That's enough about the location, though. Now onto the food.
J&C Crab should hopefully serve seafood, since it's in the name. A few of my favorite things to order from this Jacksonville restaurant are the snow crab, the sweet potato fries, and the cajun shrimp. It is also worth noting that J&C Crab's corn on the cob is amazing. The chefs use a lot of great seasonings that other restaurants would be too afraid to use, and it works well to their advantage. One thing that sets this restaurant apart from other seafood restaurants in Florida is the cajun/creole theme that goes along with the seafood.
Even if it is good, you can find seafood pretty much anywhere in the Sunshine State. I really enjoy the spices and seasonings that J&C Crab's chefs put on their food, and it makes a difference when you go back to eating regular food. If you ever do. Some people are afraid to try the food here just because they are unsure whether or not they will like what the chefs do with each dish, but I assure you that it is worth trying. You can really tell that the chefs care about their jobs, as they are never in a bad mood and they're always putting out quality meals.
Another thing that a lot of the positive online reviews mention is how attentive the staff is, so people can always be going in and out without feeling rushed. I can't stand waiting forever for a table, and I have never ceased to be amazed at how well the staff can manage their customers. Even though this Jax restaurant is very popular, I never seem to have any problems with being seated in a timely fashion. The staff still keeps tabs on your glass at the same time, which shows that they really want to earn their tips. Gratuity doesn't have to be the only way they make money, if they genuinely care about their customers.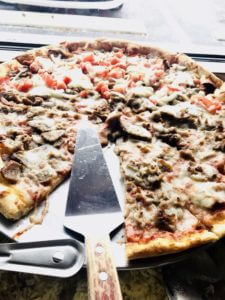 Ephesus Mediterranean Grill & Pizza is right between the Regency and Arlington areas of Jacksonville. If there's one style of cuisine that deserves more attention in the United States, it's Mediterranean food. Ephesus Mediterranean Grill & Pizza serves both Greek and Turkish food, so you know you're in for a surprise. I prefer to ask the staff for recommendations, since they are more familiar with the cuisine. That way I don't accidentally order eyeball soup or something that I know I won't enjoy.
Everyone is familiar with pizza, but at Ephesus Mediterranean Grill & Pizza it is made very differently. You will still recognize it as a pizza, but I love the different toppings that you can order with it. Pizza is such a popular food, but it can become mundane without very much variety in the selection. Ephesus Mediterranean Grill & Pizza solves this problem with ease, and it tastes great as well. There wouldn't be a point in having such a large selection if they didn't taste good.
In any event, this Jacksonville restaurant should also be one of your first stops upon entering the city. I have eaten here more times than any other Mediterranean restaurant, largely because the food here is so tasty and affordable. I'm not the only one who enjoys the prices, either. Check Yelp and Google and you will find many amazing reviews written by people who share similar thoughts to mine. Keep up the good work, Ephesus!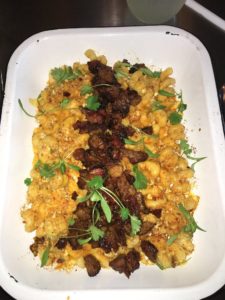 Last but not least, Gilbert's Social. This restaurant offers more Southern food, but it's not the same as eating Cajun food from J&C. Even more so because it's not primarily seafood. Here, you will be eating just west of Windy Hill in Jacksonville. If you have ever eaten at a restaurant in the southern United States, you will see how common it is for the food to be fried in a variety of ways.
It may taste good, but it is also hazardous to your health in more than one way. Diabetes is dangerous, but so is a poorly maintained kitchen. Grease fires are among the top reasons that restaurants shut down, and it would make me sad to see Gilbert's Social see the same fate. That's not to say that the staff doesn't clean their kitchen, but having a commercial kitchen hood cleaning service in your back pocket never hurts.