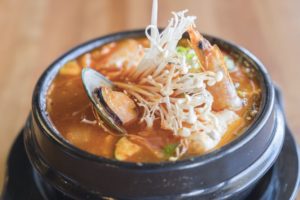 What's better than eating at restaurants nightly in Las Vegas? Eating at great restaurants every night in Las Vegas. Because of my secondary occupation as a food critic, I thought that I would take it upon myself to share my knowledge of food with the world. You may not think that it is affordable to eat out very often, especially not in Las Vegas. However, I eat at more than enough restaurants to know which ones are good and which ones are bad. Each one of them will be a different style of cuisine, to prevent too much overlap.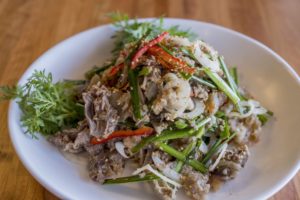 Si Jang is first, and it for good reason too. If this Korean restaurant in Las Vegas was on a list of the top three Asian restaurants in Vegas, it would definitely be the best one. Si Jang is located nearby Spring Valley in Las Vegas, which houses a lot of other great restaurants in the city. If there is one thing that I love the most about this Korean restaurant, it has to be the food. I like to order a variety of things across my different visits here throughout the month, but there are a couple things that I like to fall back on.
Those would be the naengmyun combo, bogo cold noodle, and kimchi soup. In addition, I have found that the gyoza makes for a great appetizer. I just normally do not have enough room in my stomach, so I stick with an entree. However, if you are in a group or just have room for more food, then the gyoza is a great choice. Those are potstickers, for those of you who are unfamiliar with Asian food.
If you are looking for bibimbap, it is on the menu but referred to as the "Hot Stone plate". Serving a diverse range of different items is great, but not enough to carry a restaurant by itself. You also have to offer a great quality, and Si Jang lives up to all of the hype from their amazing online reviews. Do not make the mistake of taking online reviews with a grain of salt. You can learn a lot from them if you really take the time to read all of them.
After all, it is not like Si Jang has any kind of shortage of them. Every time I eat at this Las Vegas restaurant, I am shocked with how fresh all of the ingredients taste. Sometimes I wonder if the chefs go out to a farmers market each morning before work and pick out all of the freshest things that they can find. Whatever their method is, it works very well. Not all people are like this, but personally I can taste it right away whenever a restaurant uses packaged or pre made foods with preservatives in them.
If you can't, then you should work towards being able to. They're not horrible for you to a degree, but people realize how much processed food we eat on a regular basis. Regardless, Si Jang serves about the freshest food you will find in this side of Las Vegas. Why would you go all the way to Vegas just to waste your money on fancy restaurants with the same quality of food as this one? Additionally, if you are disappointed with the service that you have been getting at other restaurants in Las Vegas, Si Jang is the place for you.
The staff here is amazing, and they really work hard to earn every single tip that they receive. With such hard-working staff, it is a wonder that Si Jang can price their dishes so affordably. Other restaurants typically charge a premium for any positive things their restaurant can offer. Then again, other restaurants do not have as many amazing online reviews as this one.
That's enough about Korean food, though. Those of you from Reno may mistake this for a casino because of the title, but El Dorado Cantina is among the better restaurants in Las Vegas that are not located inside of casinos. Here, you will be dining west of Richfield in Las Vegas. There are not very many Latin restaurants in this area, so El Dorado Cantina comes across as a welcome change of pace. Personally, I have found that it is a great environment for eating dinner with your family.
The restaurant just has this very friendly atmosphere, and you never feel as if you are unwanted. I cannot think of any faults with the service at El Dorado Cantina, which is a very good thing. If you are looking for a suggestion on what you should try first, then I would go with the shrimp signature tacos. I have brought more than a few people here who thought that they disliked Mexican food, and they were surprised after actually trying it.
A lot of people don't like foreign food because of bad experiences, but you just have to know which restaurant to go to. Las Vegas has more than enough restaurants for even the pickiest of eaters, such as my kids. Could just be an age thing. It is a good thing that there aren't tight age restrictions on great reviews, so people of any age can write them for restaurants like El Dorado Cantina.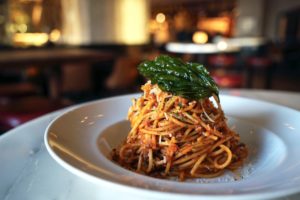 Finally, there is Buddy V's Ristorante. This restaurant is located in The Venetian in Las Vegas. Who doesn't love some amazing Italian food? All of the Americanized dishes are present here, like raviolis and spaghetti. These tried and true dishes do not disappoint, and taste far better than something that you would find at an Olive Garden, for example.
Class is something that I always seem to find in higher end Italian restaurants, and Buddy V's Ristorante is no exception to this rule. However, as with the other two restaurants, the management somehow figures out a way to keep the prices low for consumers. One thing that I have not given much attention throughout these reviews is sanitation, and that is because I was saving it special for this restaurant. Buddy V's Ristorante is the cleanest restaurant that I have been to in a while, and I am sure that it is going to stay that way for a long time.
Everything in this Las Vegas restaurant is immaculate, and I'm certain that the kitchen is as well. Cleanliness is possibly the most important aspect of a restaurant, but for some reason a lot of restaurant owners neglect to call their local Hood Cleaners. I assure you that your money will be well-placed, as I have spoken with a ton of restaurant owners who agree with me. Some of them even tell me that sanitation is the best possible investment that they could have made in their restaurant. With services like that maintaining your restaurant, it's no wonder that Buddy V's Ristorante has just as many positive online reviews as the other amazing Las Vegas restaurants.