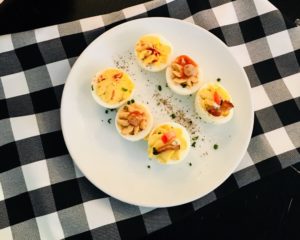 There's nothing worse than eating at a bad restaurant. There have been a few experiences in the past year where I was just like, how is this restaurant still in business? We consumers have to look out for each other. As so, I am going to help protect all of you guys and make this list of honest food reviews for the best restaurants in Jacksonville. After reading, you should have some inkling as to what makes a restaurant good, and what to look out for when eating.
Let's kick this list off with a cafe. The Candy Apple Cafe and Cocktails is on the top for a reason. Make sure you're nearby Lavilla in Jacksonville, otherwise you'll never get a seat. Super popular place. Cafes are known for generally being small, family-owned places where you can get little pastries or breakfast things. The Candy Apple Cafe and Cocktails goes above and beyond by making sure that the menu can satisfy people of all tastes, whether they're from another country or they are just picky.
First, I'm going to talk about the food. The menu here serves a wide array of things that you wouldn't normally find in a cafe, with items like short rib meatloaf and three different types of deviled eggs. I didn't even know there were two types! If you're eating here with family or any kind of group, I would definitely recommend them as an appetizer, though. Those deviled eggs are the bomb. It doesn't matter what dish you pick off of the menu, because each one is bursting with flavor like you've never tasted before.
I always thought meatloaf was supposed to be a gray lump of "mechanically separated" meat that came from a factory, but the quality here really surprised me. Normally I would read all of the great online reviews for each place while I wait for my food or before I even go to the restaurant, things like that. I dis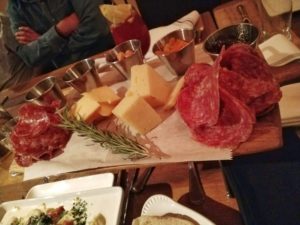 covered The Candy Apple Cafe and Cocktails by mistake, and I've been a regular ever since. Don't forget the "and cocktails" portion of the name, either.
They didn't just put that there to make the title a little longer. The owner handpicked each drink and tested each one to make sure it was up to par. How do I know this, you may ask? Well, he told me. This directly relates to my next point: the atmosphere. At pretty much every other restaurant you try, the waiters don't know your name and they likely don't care unless you're staff or the health inspector. Don't expect that kind of attitude at The Candy Apple Cafe and Cocktails.
Here, you'll likely be greeted by name if you've dined here enough times. Some of the waiters will even remember what you order, and they'll notify the chefs as soon as you walk in. Jacksonville needs more restaurants like this. All of the United States needs more restaurants like this. I'm tired of constantly being ignored by staff until I directly go out of my way to get their attention and ask them a question. Sometimes, even that doesn't work. The last thing you need to know about The Candy Apple Cafe and Cocktails is how clean the staff keeps the interior.
Nothing's better than being surrounded by friends, great food, and a sparkly table to sit at. I've even been inside the kitchen after hours, because I used to have a friend who worked as a dishwasher. He showed me how clean the appliances were, down to the kitchen's exhaust hood. As a joke, I asked him if all of the waiters worked at a Jacksonville hood cleaning company as well! All in all, if you're new to Jacksonville or have lived here for years and years, make sure to stop by The Candy Apple Cafe and Cocktails.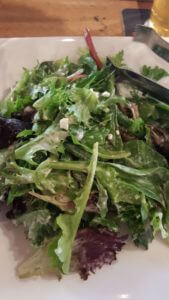 Barrique is an Italian restaurant that's located nearby Jacksonville's Avondale neighborhood. Again, the food here is to die for. If you're not going to a restaurant for the food (especially an Italian restaurant), then why are you even going at all? Barrique serves so many dishes that it's hard to keep track of my favorite. Or favorites, I should say. Out of all the dishes I have tried (lamb, roasted chicken, poached pear salad, braised short ribs, and goat cheese ravioli) it's really tough to imagine singling one out as the sole winner.
There's no such thing as a bad meal here, and I highly encourage you to eat here as well. That's why I put it on this list, after all. After dining here, make sure to leave your thoughts in a positive online review on yelp or google. It really helps Jacksonville restaurants garner a positive reputation, and it probably makes the owner's day to know that people enjoy his restaurant so much.
Last but not least, there's River & Post. Certainly one of the classier restaurants in Jacksonville (all of Florida, really). This one's found in Five Points in Jacksonville. Want some great-tasting alliteration? Try saying Curried Coconut Conch Chowder ten times fast. I would, but my mouth is actually currently full with some. I'm still eating leftovers from last night. That should serve as a testament to how much I like these restaurants, if I'm talking about them as I eat the food.
River & Post separates itself from the competition by looking great on the inside. Whoever designed the interior should have won a medal or something like that. The only place I can think of with such artsy and tasteful decor is a high end restaurant in New York City, where you have to pay $400 before they'll let you stand on their side of the sidewalk.
Remember, each one of these restaurants has tons of positive online reviews for you to read as well. I didn't just google the top restaurants in Jacksonville, these are places that I thoroughly enjoy dining at. Don't fret about making the wife pay the bill, either. You can go easy on her and take her to one of these restaurants, where the total bill is in the range of $20.