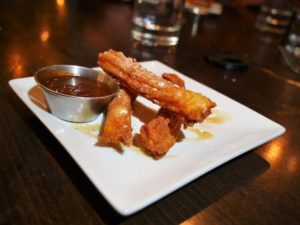 I have reached a breaking point. Subpar restaurants are no longer tolerable for my dinner meals, and my palette can only handle the best of the best restaurants anymore. Time to notify the people about which Denver restaurants can satisfy my needs anymore. As I have done with my past few restaurant reviews, I will be using a categorical lens to analyze each of these restaurants with. Just to find out what makes each one of them so amazing in its own unique little way.
I'll start off with my favorite style of cuisine, seafood. More specifically, poke. Poke is basically sushi salad. It's fish in a salad, but it's more nuanced than that. Rocky Fin Poke Bar is my favorite example of this, because it's more than meets the eye. Denver needs more restaurants like this. Seafood ones, I mean. The chefs really care about what they serve you, and put a lot of effort into each dish. In fact, that's the first category for my review: the food. There are four things to analyze about each restaurant. Food, service, cleanliness, and aesthetic.
Nobody wants to eat in a restaurant that's lacking one of these. That would be known as fast food. Rocky Fin Poke Bar specializes in each of these categories, by the way, so don't expect to hear any negative things. One major complaint that I have is the fact that my stomach is too small to order everything on the menu. This restaurant has a huge menu, so if you really wanted to you could definitely order something different each time you come here. To sweeten the deal, the owner has even priced everything very affordably! You'll be eating nearby North Capitol Hill in Denv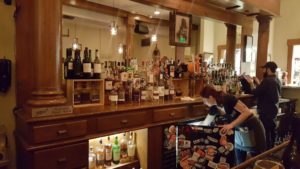 er, so realistically you could take your food to go and eat in Cheesman Park if you wanted.
The park has lots of benches and everything, plus there's already some great scenery to look at. Next up, the service. I've eaten at Rocky Fin Poke Bar for so long (years) that I know each one of the waiters by name, and the owner as well. Some people might think that since there's only so much meat on a fish, they can't really serve you a ton of food. However, that is absolutely not the case. All proportions are the opposite of French. Each server is very friendly, and they are always making sure your glass is full.
I love when a waiter or waitress can balance between being helpful and not bugging you too much. Undoubtedly, every table is clean in the restaurant. In fact, even the bathrooms are always clean. Some restaurants make me want to wash my hands before I even use the restroom. Finally, there's the aesthetic. Nobody wants to eat in a restaurant if the interior is super ugly. And if they do, it's because they have not yet eaten at a restaurant that's attractive on the inside.
Rocky Fin Poke Bar has no troubles in this department, with superb lighting. Lighting may not seem like a major issue to some, but if you're looking for a romantic setting for a date sitting in the dark just won't do I have to be able to see her, after all. For more info, or if you just want to read my additional thoughts, make sure to check out all of the great online reviews for Rocky Fin Poke Bar.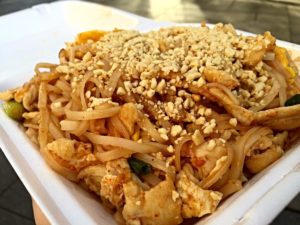 Liang's Thai Food is perfect if you're not into seafood, or if you're eating with that one picky person who can't find anything they like on the menu Any Thai food you can imagine is served here. Personally, I'm a huge noodles guy so I'll always order pad thai. Located in the central business district of Denver, this is a perfect restaurant for business meetings as well. It's a perfect restaurant for eating in general, because the owner really nails every aspect of the eating experience.
Food quality is obviously top-notch, since it's on my list. Like I mentioned previously, the pad thai is my favorite. If I'm feeling extra hungry I'll order potstickers as an appetizer, but honestly all of the food is really filling. You could bring a whole family to Liang's Thai Food and share dishes, just to cut down on costs for anybody with kids. Again, you won't find an unfriendly waiter here. The owner himself regularly makes his rounds around the Denver restaurant, filling up your glass and asking if the food is great.
Since I eat there so often, we have an inside joke where he asks me if it is as good as the last time I ordered it. Restaurants where the staff care about you as a person are the best, and knowing that they enjoy making you food probably makes it taste just a little bit better. As for sanitation, there isn't a dirty thing in sight at Liang's Thai Food.
I've been inside the kitchen, and even the kitchen's exhaust hood is clean. With the type of cooking that Thai food usually requires, you have to be extra careful with grease. Fortunately, the owner must be close friends with a great Denver Hood Cleaning company. No joke, every person I have eaten with at Liang's Thai Food has left good reviews online after eating. I'm sure that helps them gain more reputation.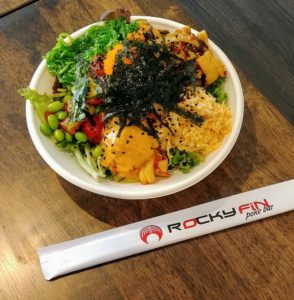 The last restaurant I'll talk about is Butcher's Bistro. Don't let the name fool you, this place serves way more than just meat. The pig head appetizer is killer, but it's usually too large for me to eat by myself so I can only order it when I'm with friends or family. Prevents me from overeating, too. This review will be a lot shorter because I pretty much already covered everything there is to say about each of these restaurants without sounding too repetitive. I added Butcher's Bistro on because it's relatively new, and so it needs all of the positive online reviews it can get to jumpstart business. Overall, these restaurants will always make my day. Make sure you're by Curtis Park in Denver if you want a great meal.